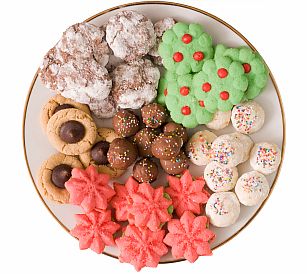 5th Annual Charity Bake Sale
December 9-14, 2013
In support of local children with special needs in Kindermusik
As you prepare for the festive season ahead, don't forget about our 5th Annual Charity Bake Sale, December 9-14! Cookies, squares, and more will be available for purchase while supplies last for $6/dozen or $10/two dozen.
Load up for the holidays and support the Joshua Walker Scholarship Fund by bringing a dozen and/or buying a dozen (or more!). It's a great cause designed to help local children with special needs experience the benefits of Kindermusik. 100% of the proceeds from the bake sale go to the fund!
Baked goods should be packaged by the dozen and brought the day of your child's class. Kindly indicate nut-free items.